Welcome to our Guide to Creating a Diverse Investment Portfolio. 'Don't put all your eggs in the same basket' is probably the best-known proverb advising investors about the importance of portfolio diversification to spread and reduce risk.
The major advantage of portfolio diversification is its ability to protect your entire portfolio from the volatility associated to various asset classes. In this guide, we look at ways to protect your portfolio by spreading your risk across several different asset classes and some of the many different assets in which you can invest, each with different risk characteristics.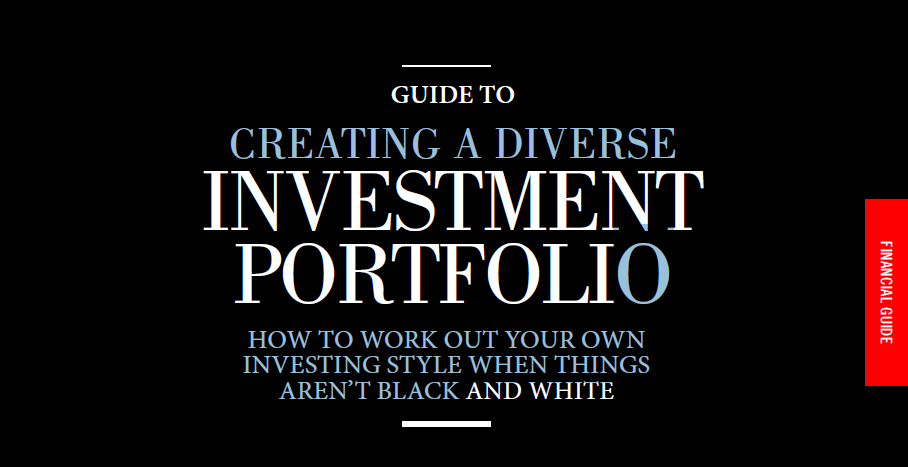 Welcome
How to work out your own investing style when things aren't black and white.
Portfolio diversification
Managing the risks you are exposed to in order to avoid suffering losses to your capital.
Principles of diversification
Minimising exposure to the volatility and market setbacks.
Why are you building an investment portfolio?
Every investor is unique, but everyone faces the same trade-off between risk and reward.
Reducing investment risk
Choosing a broad spread of instruments in which to invest.
A higher return on your investment
Invest as much of your annual ISA allowance as you like in either a Stocks & Shares ISA or a Cash ISA, or any mixture of the two.
Open-ended funds
Professionally managed collective investment funds.
Building block of many investor portfolios
Investing in bonds, pooling your money with thousands of other small investors.
Asset allocation
Deciding how to weight your portfolio.
Investing for income
Alternatives for income seekers during a period of low-interest rates.
Regular portfolio reviews
Considering the suitability of your investments.
Is it time to review your investment portfolio?
Creating and maintaining the right investment portfolio plays a vital role in securing your financial future. Whether you are looking to invest for income or growth, we can provide the quality advice, comprehensive investment solutions and ongoing service to help you achieve your financial goals. Please contact us to discuss your requirements – we look forward to hearing from you.
Phone: 0141 643 9200
Email: info@adplus.co.uk
Download our guide to creating diverse portfolios here.
NOTES: Pension and investment advice will be given by our sister company, ad+ Financial, which is regulated by the FCA.
The content of the articles featured in this publication is for your general information and use only and is not intended to address your particular requirements. Articles should not be relied upon in their entirety and shall not be deemed to be, or constitute, advice. Although endeavours have been made to provide accurate and timely information, there can be no guarantee that such information is accurate as of the date it is received or that it will continue to be accurate in the future. No individual or company should act upon such information without receiving appropriate professional advice after a thorough examination of their particular situation. We cannot accept responsibility for any loss as a result of acts or omissions taken in respect of any articles. Thresholds, percentage rates and tax legislation may change in subsequent Finance Acts. Levels and bases of, and reliefs from, taxation are subject to change and their value depends on the individual circumstances of the investor. The value of your investments can go down as well as up and you may get back less than you invested. Past performance is not a reliable indicator of future results.