Colin Bowman Success Story
Colin Bowman Success Story
ad+ have worked with Colin Bowman since 2007.
Here's a flavour of what's been achieved: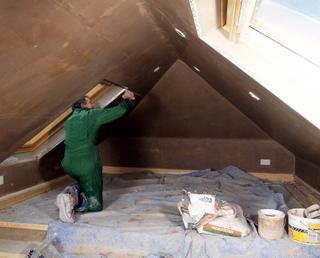 Colin Bowman Plastering Services…
Colin Bowman Plastering Services is a successful sole trader based in South Lanarkshire. When Colin first started his business in 2007 after meeting him at a local networking event, he asked ad+ to look after his accountancy and tax affairs.
Colin had no prior experience in running his own business. But, over the years he has succeeded in gaining a reputation as a professional and trustworthy plastering business. AD+ are proud to have supported Colin as his business has grown.
The Challenges of the Tax Man…
Colin is delighted at the expansion of his business but has faced serious cash flow challenges because of the business's CIS status.
This means Colin carries out a job and his business is taxed from his customer at source. The result being that HMRC actually holds a substantial amount of his hard earned cash… which in turn, puts serious pressure on the business's cash flow as it grows.
How ad+ combated this problem…
Ad+ helped Colin tailor and implement a bookkeeping system for his business. This has meant Colin can now maintain and keep track of his records and prepare his own VAT returns in a timely manner. This new level of control has taken away an unnecessary stress and freed Colin further to look after his customers and grow his business.
The Best Result…
Colin's systems now work so well his accounts and tax return are completed within a month after his year end. Not many businesses can claim this degree of efficiency.
And not many businesses get such a prompt repayment of tax.
Colin got control of his business finances, beat the rush with the tax office and was repaid outstanding tax monies in less than a month. The result… a delighted Colin!
Colin's comments:
Working with an accountant who has my best interest at heart makes all the difference to my business. The support they give my business allows me to concentrate on the continued growth whilst knowing my financial affairs are under tight control.Colin Bowman
What about you and your business?
If you want this kind of support for your business please call AD+ on 0141 643 9200